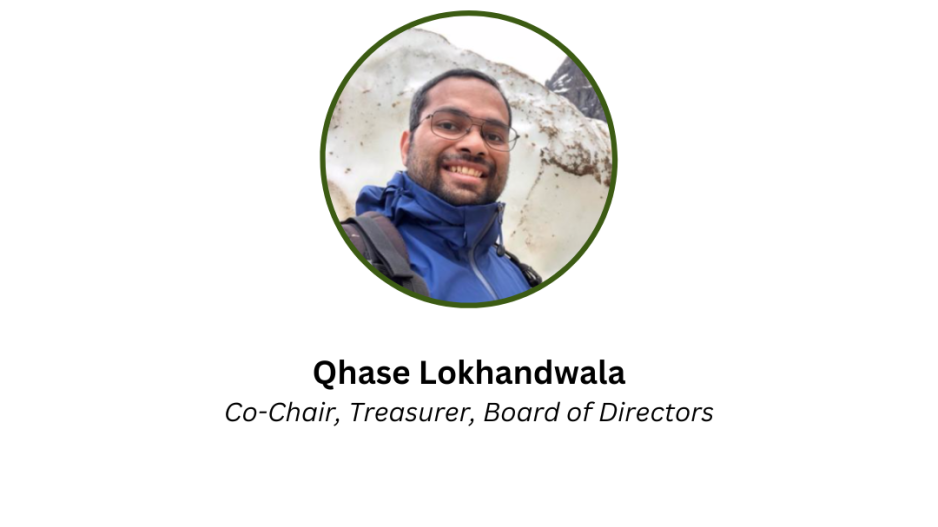 Qhase is building digital systems for a future where people can trust each other. His focus is on utilizing design thinking to make intangible moral values like trust, dignity, pride in one's story more discernible. He is passionate about using a collaborative approach to initiate positive social change among the young generations at the grassroots level.
Qhase's journey with IofC started when he had the opportunity to visit the Asia Plateau Center for the first time during the 1999- 2000 Millennium Conference on Human Rights. Over the years he has played a significant role of organizing the "Lets Make A Difference" (LMAD) national youth conferences (NYC) at the Asia Plateau Center and a few LMAD rural youth and tribal outreach programs across India.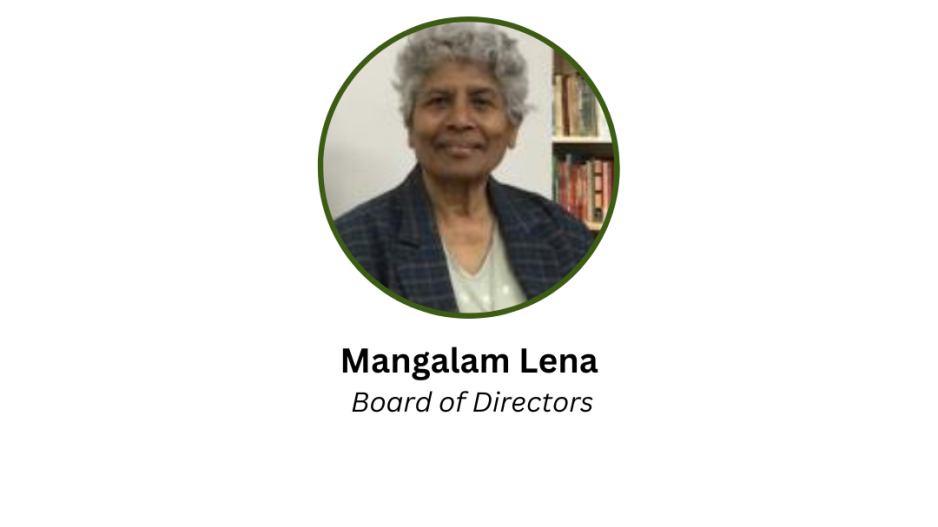 Mangalam Lena is originally from Sri Lanka, born to a family of eleven children whose parents were caring and deeply spiritual Christians.  She specializes in outreach to people who are despised and rejected by society.  At the age of seventeen she decided to dedicate her life to serve humanity and entered the religious order of the Franciscan Missionary of Mary. 
In Canada, she received a B.A in Theology, an M.A in Pastoral Studies, and a Doctor in Ministry Degree at St. Paul University in Ottawa.  I took a course in the Canadian Institute for Conflict Resolution, Third Party Neutral (TPN).  One of her greatest achievements in Canada was founding a pilot non-profit organization called Home-Based Spiritual Care to provide spiritual and religious care to the home-bound sick, the elderly and the lonely.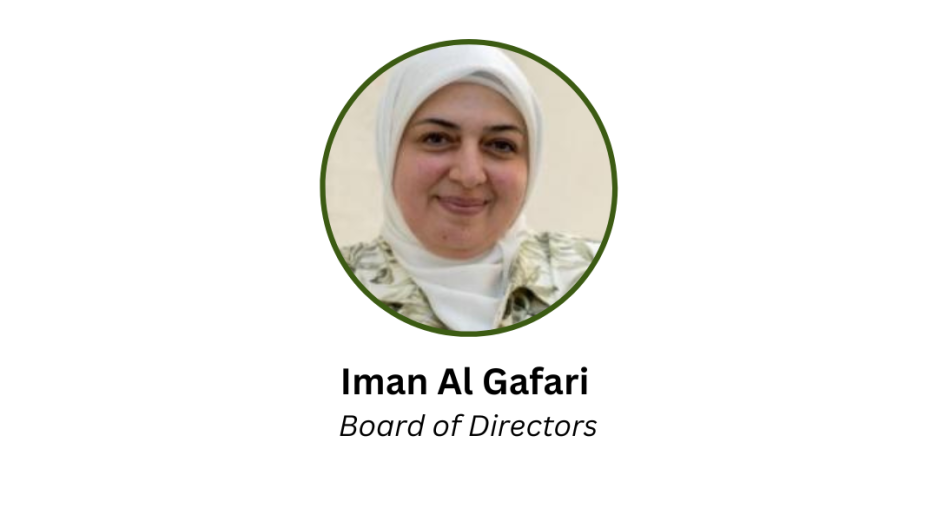 Iman Al-Ghafari has completed the term she was appointed to in 2020, and is now nominated to serve a 3-year term, from 2022-2025. Many of us know Iman because she once lived in Toronto ON, and was actively involved with IofC there, especially with youth outreach.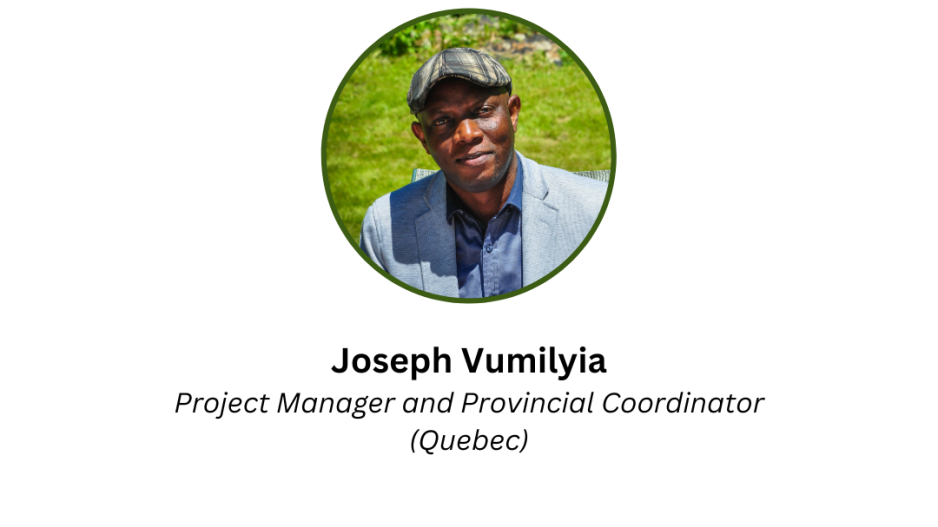 Joseph is our full-time project manager based in Montreal after having been a part time consultant and a volunteer since 2013. I hold the position of provincial coordinator for the province of Quebec since January 2017. Joseph brings organizational skills, human and spiritual values as well as a considerable experience in administration, finance and project management gained through 18 years worked for the Agency for co-operation and research for development (ACORD), an international non-Government organization in Rwanda his country of origin, where he also first encountered IofC. 
He has a bachelor's degree in project management, was trained in Trustbuilding, Mediation, Conflict resolution, Conflict transformation, Gender Justice, Human Rights, HIV/AIDS, Planning, Finances, Human resources management and social security. He has been a Board member of several national and international organizations and institutions in Africa and Canada and played a big part in Trustbuilding projects in Canada.
Joseph is passionate about health, news, music and travel.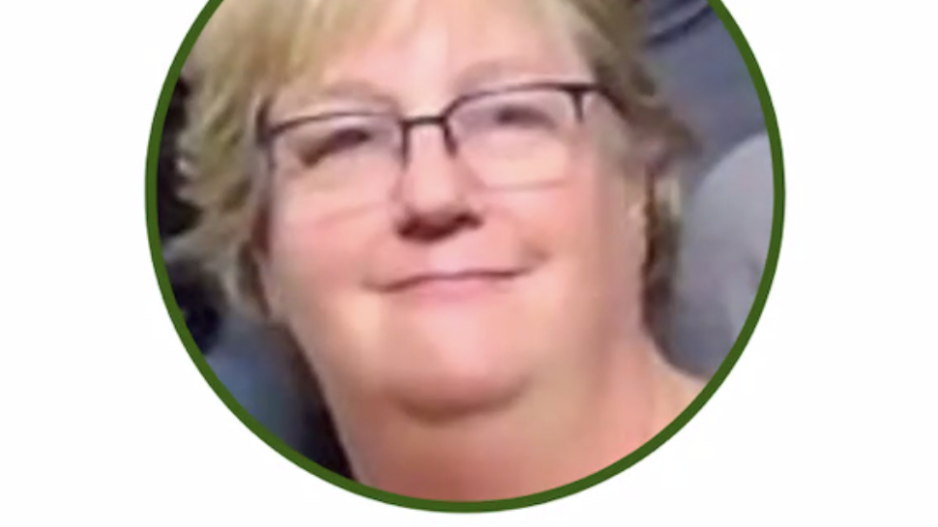 Mary Ella Keblusek enjoys spending her time helping organizations and individuals operate more effectively, understand each other better, and create programs in alignment with their values.
Since 2016, Mary Ella has served IofC Canada as Canadian Program and Operations Coordinator, helping oversee the national office in Ottawa and a variety of programming, team building, and administrative efforts across Canada. She has been involved as a volunteer with IofC Canada since 2011, hosting lunchtime and weekend gatherings to discuss important issues and experiences related to IofC.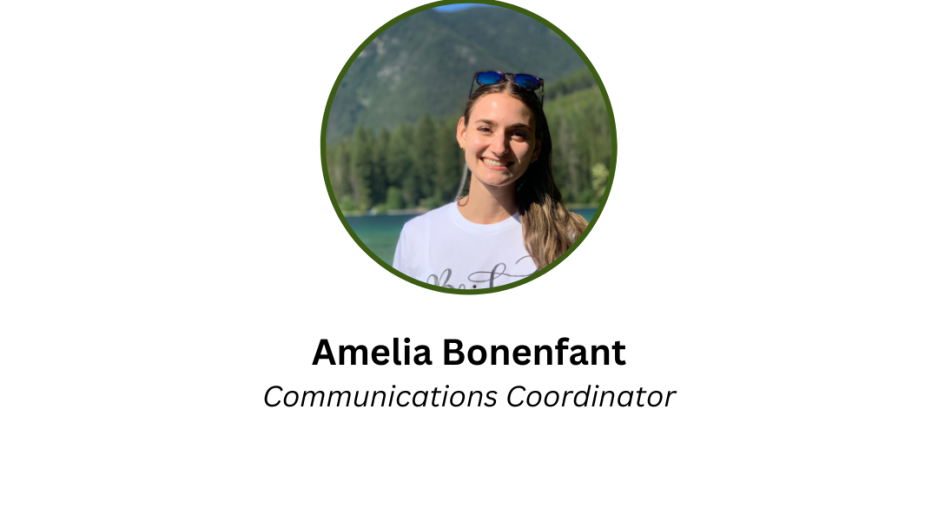 Amelia Bonenfant is our Communications Coordinator working on managing our social media platforms, website and digital communications. She supports the team in all-things communication and is passionate about design, business, art and leadership. Amelia has worked for several non-profits in Canada in the environmental sector before joining IofC and has her own art and e-commerce business. 
Amelia finds her calling through spirituality and helping others achieve greater purpose in life. She has a bachelor in Biology and Environmental Science with a Certificate in Social Media and Digital Marketing and is currently living and working in British Columbia on the Traditional Ancestral Territory of the Ktunaxa.