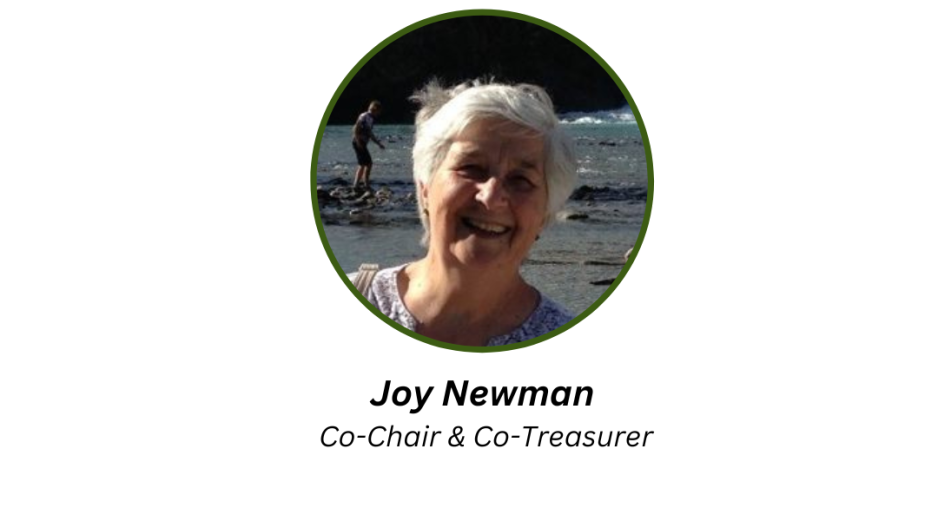 I was born and grew up in the South East of England. My kicks in life were to drive cars fast, ride horses fast, and enter into local gymkhanas and horse shows.
It was in my twenties that I wondered if this was all to life. I needed a purpose that would stabilize my adventurous spirit. I found that purpose through Initiatives of Change. Even now the quote 'connection - correction - direction' captures my imagination. I have been working with Initiatives of Change for more than 50 years so something certainly captured me. God, or the Creator tapped me on the shoulder and wouldn't let go! 
Wherever I have lived, I have tried to be involved in the life of that city with some of their challenging situations. I have volunteered with an emergency youth shelter, a race relations council, the Elizabeth Fry Society, and over the past six years have been coordinator, teacher of ESL and supporter of Newcomers to the city. I look at these experiences as my second education with much gratitude.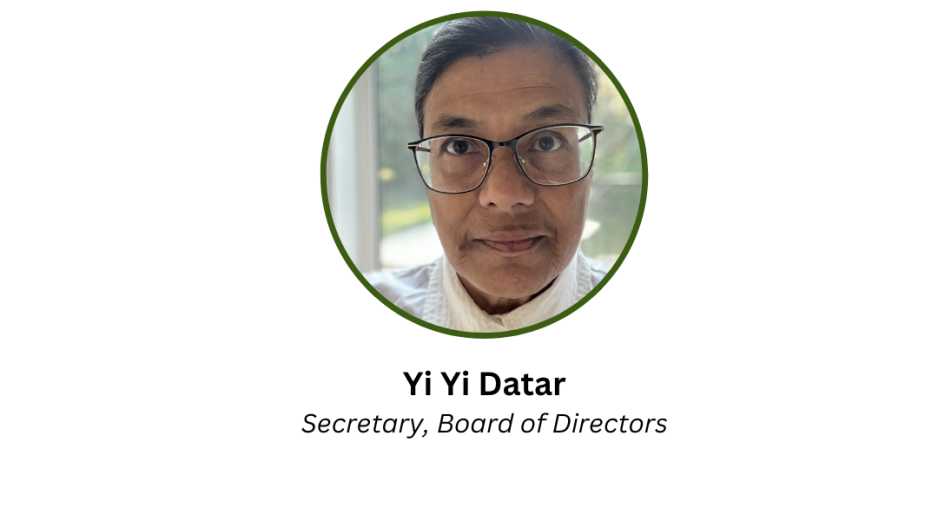 I was born in Rangoon, Burma. My parents were Harry Zaw-Tun and Khin Khin Tway.
We left Burma in 1968, via Ethiopia and Tanzania, and ended up here in Canada in 1973. I came to know of MRA, which became IofC, in 1977. I worked at the Bocock farm for a couple of summers while I was an Agriculture student. The Bococks have known MRA/IofC for many years. I participated in Caux in 1979. I have never been officially a member of IofC but have participated in some of their events, here in Alberta and BC. I work part-time as a church administrator. I volunteer at the carving shop at the Fort Edmonton Park, and with the Sculptors Association of Alberta.
I have three grown children, and a grandson. My husband is Dr. Sunil Datar who doesn't seem to want to retire. I live on an acreage outside of St. Albert, Alberta. I consider Jack Freebury to be my mentor along with the Bococks who stood as my godparents.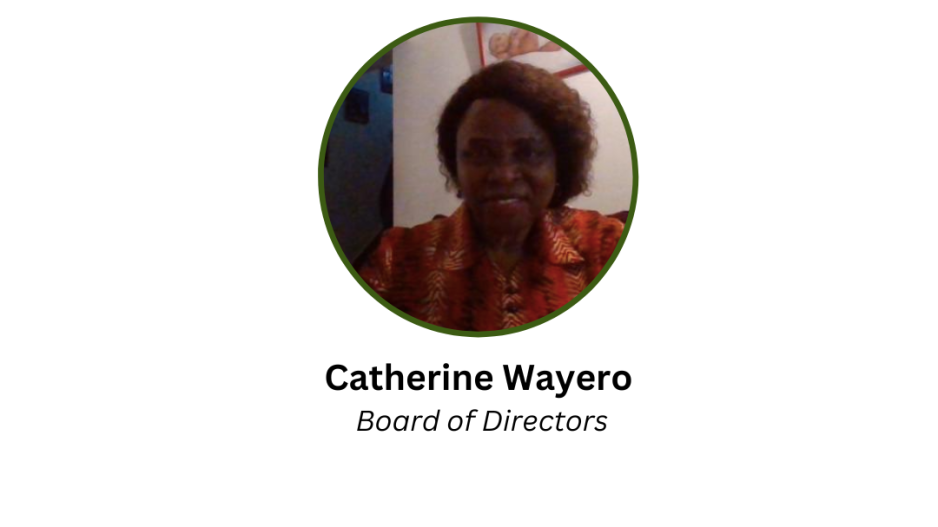 Catherine is the vice president of (NAMCA) North American Masaaba Cultural Association.
Catherine is a trained teacher with teaching skills, understands human behaviour, and the need for change by starting with herself.
She has a a teaching certificate, a master's and a bachelor's degree from Makerere University Uganda in East Africa with a Theological diploma from Alexandria Seminary in Virginia USA.
Mangalam Lena is originally from Sri Lanka, born to a family of eleven children whose parents were caring and deeply spiritual Christians.  She specializes in outreach to people who are despised and rejected by society.  At the age of seventeen she decided to dedicate her life to serve humanity and entered the religious order of the Franciscan Missionary of Mary. 
In Canada, she received a B.A in Theology, an M.A in Pastoral Studies, and a Doctor in Ministry Degree at St. Paul University in Ottawa.  I took a course in the Canadian Institute for Conflict Resolution, Third Party Neutral (TPN).  One of her greatest achievements in Canada was founding a pilot non-profit organization called Home-Based Spiritual Care to provide spiritual and religious care to the home-bound sick, the elderly and the lonely.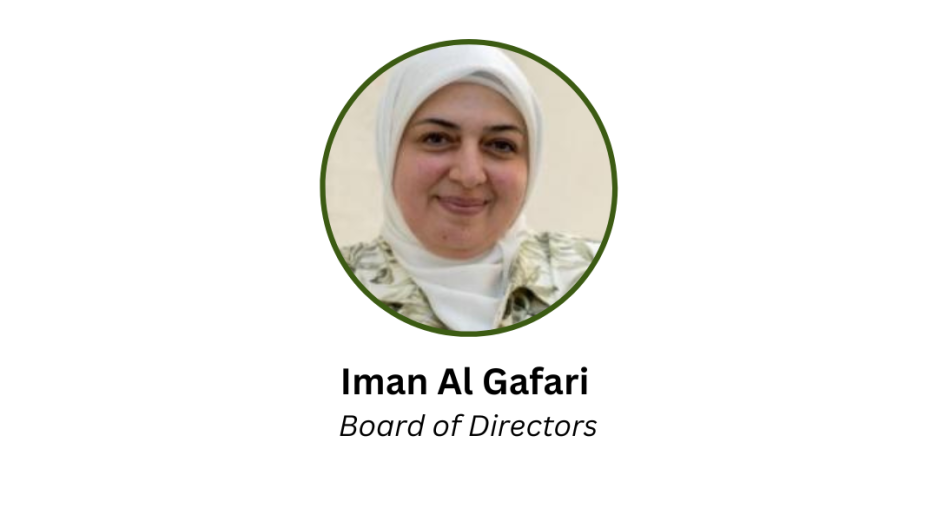 My name is Iman Al.Ghafariy. I am from Syria. I met IofC in Toronto through my friend Jessie. My passion was building bridges between Muslims and others especially after 9/11 and this passion was met through IofC and under its umbrella. The Imam & The Pastor was the tool we used to create a safe zone for all to learn about each other. Moving back to Syria just before the war was a chance to continue building the chain of peace and change in Damascus and with the country neighbours.
Though I had to go back to my first home I am still connected with IofC Canada through Creators of Peace program via Zoom and through the bond has been created that helped me to learn, change and grow. Canada has been a source of inspiration and gratitude and would like to serve it and share what the war and peace have taught me to build inner peace and make inner change.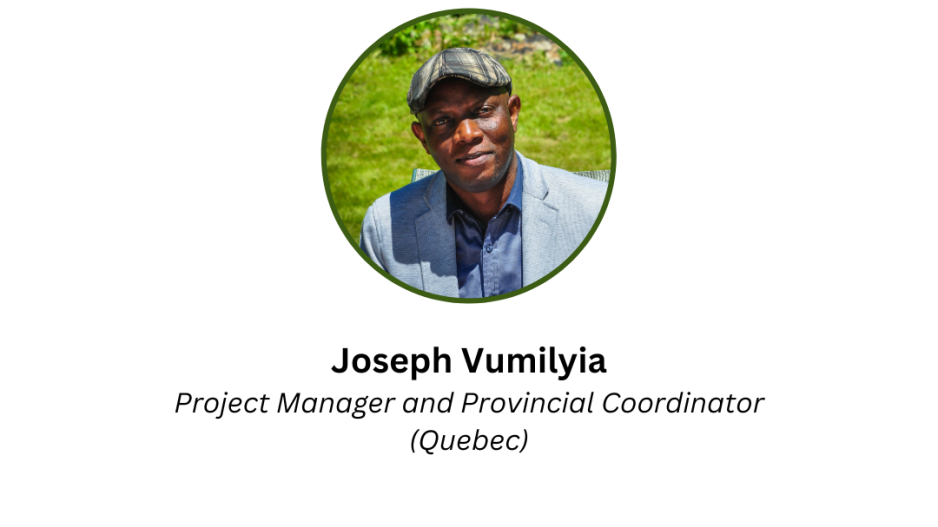 Joseph is our full-time project manager and provincial coordinator for the province of Quebec based in Montreal. Joseph brings organizational skills, human and spiritual values as well as a considerable experience in administration, finance and project management gained through 18 years worked for the Agency for co-operation and research for development (ACORD), an international non-Government organization in Rwanda his country of origin, where he also first encountered IofC. 
Joseph has a bachelor's degree in project management, and he is a Community Trustbuilding Fellowship Alumni (Richmond-USA). He has been a Board member of several national and international organizations in Africa and Canada and played a big part in Trustbuilding projects in Canada.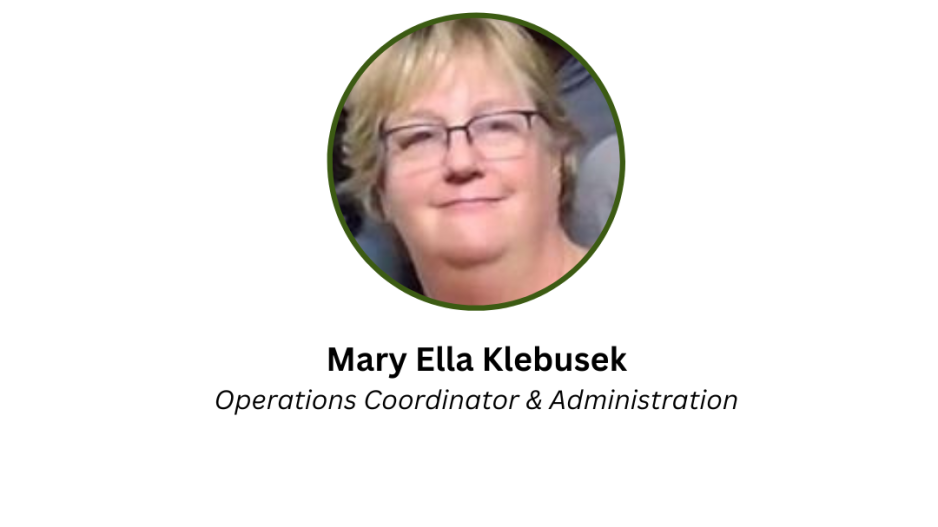 Mary Ella Keblusek enjoys spending her time helping organizations and individuals operate more effectively, understand each other better, and create programs in alignment with their values.
Since 2016, Mary Ella has served IofC Canada as Canadian Program and Operations Coordinator, helping oversee the national office in Ottawa and a variety of programming, team building, and administrative efforts across Canada. She has been involved as a volunteer with IofC Canada since 2011, hosting lunchtime and weekend gatherings to discuss important issues and experiences related to IofC.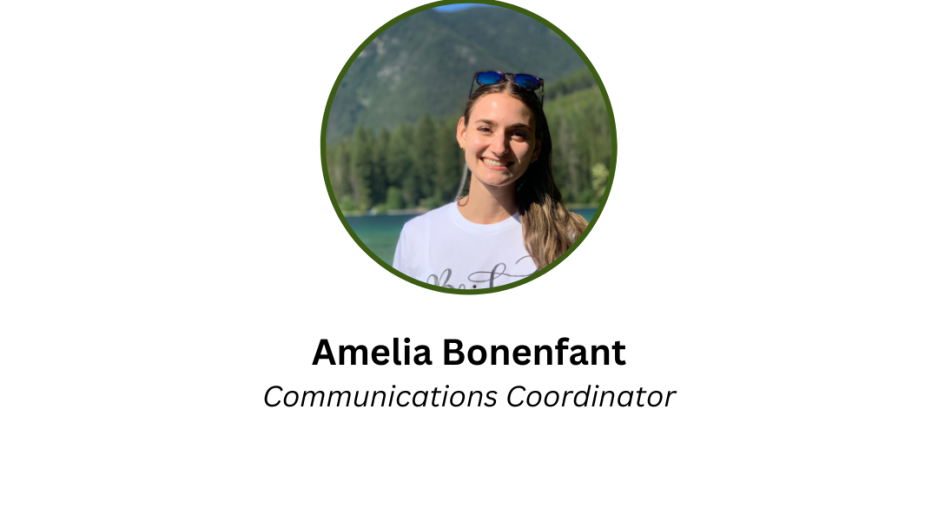 Amelia Bonenfant is our Communications Coordinator working on managing our social media platforms, website and digital communications. She supports the team in all-things communication and is passionate about design, business, art and leadership. Amelia has worked for several non-profits in Canada in the environmental sector before joining IofC and has her own art and e-commerce business. 
Amelia finds her calling through spirituality and helping others achieve greater purpose in life. She has a bachelor in Biology and Environmental Science with a Certificate in Social Media and Digital Marketing and is currently living and working in British Columbia on the Traditional Ancestral Territory of the Ktunaxa.