History, identity and people building trust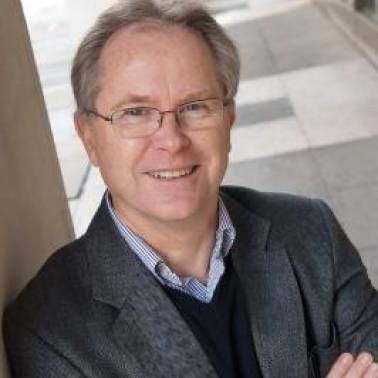 Rob Corcoran, Founder Emeritus, Hope in the Cities, Training consultant, Initiatives of Change International. and Author of 'Trustbuilding: An Honest Conversation On Race, Reconciliation, and Responsibility' was on hand to support the team with the planning and delivery of the Trustbuilding Training activities that took place in the province of Quebec at the beginning of March 2020. He presented this article on his Website about his experience, and we are happy to share it with you: Please click here to read History, identity and people building trust
Rob is a trainer, facilitator, writer, and racial healing practitioner. He has led trustbuilding workshops among diverse and polarized groups across North America and internationally. He served as national director of Initiatives of Change USA and founded its flagship domestic program Hope in the Cities in Richmond, VA. His book, Trustbuilding: An Honest Conversation on Race, Reconciliation, and Responsibility, has been described as a visionary and compelling account of healing and change. He says, "As a community builder, I have learned that trust depends on the authenticity of our lives, our openness, and our willingness to start with change in ourselves." He now lives in Austin, Texas. Website Rob Corcoran.
He also shared, on his blogsite, a Tee Turner's talk on the three-legged stool of trustbuilding, that was offered within the TBT: Please click here to read The three legged stool of reconciliation by Reverend Sylvester (Tee) Turner. Make sure you click on the links within the article.
"Tee" Turner also came in support to the Trustbuilding Training held in Montreal in March.
Reverend Turner was born and raised in Richmond, Virginia. He joined the Hope in the Cities staff as Community Outreach Director after serving as Executive Director for the Paul Development Center in Richmond. He has been active with HIC for years and is currently part of the Connecting Communities Fellowship Program. He describes CCFP as "one of the most diverse groups of individuals coming together to develop a plan to impact the larger community."
During Richmond's first Walk Through History events, Tee stood at the foot of a monument to Confederate soldiers and sailors in Richmond. He felt the pain that he as an African-American had suffered. Then he saw it from a different perspective. The Confederates "built that monument out of grief," he said, "and they need to be healed as well."
Tee is facilitating a dialogue project in Franklin, Virginia. He is also working to build relationships with Richmond's Hispanic Community in order to strengthen their sense of connection with the larger Richmond community. Rev Turner is the now the Director of Reconciliation Programs for Hope in the Cities and Commissioner of the Slave Trail Commission.
"We are taught that we are to think globally but to act locally. The Connecting Communities Fellowship Program helps us to act locally. It is a well-thought-out process to identify and break down barriers that have caused separation between groups. It also allows us to build alliances with people who are trying to bring about change." Rev. Sylvester "Tee" Turner, April 2007.
Annie Lessard