Initiatives of Change Canada hosts virtual Annual General Meeting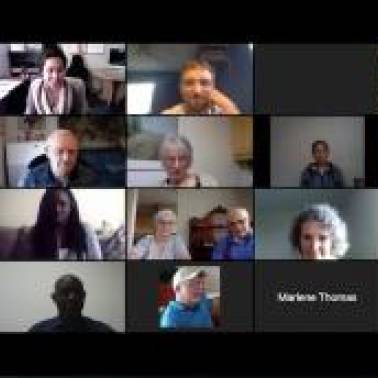 Initiatives of Change Canada hosts virtual Annual General Meeting
Saturday, June 15th, the Annual General Meeting of Initiatives of Change (Canada) was held virtually with participants from across the country. This way of holding meetings and consultations is becoming the norm and cuts costs enormously.
As well as the election of the Board of Directors, now including Genevieve Dick, based in Quebec, bolstering our board capacity to support the trustbuilding pilot. In their report, Co-Chairs, Firyal Mohamed and Karen Bambonye gave some highlights from 2018. Here are some points: We continue to focus our efforts in the East: After reducing our organizational presence in Calgary, AB, our efforts turned east to the province of Quebec, under the direction of our staff person Joseph Vumiliya, Provincial Coordinator, working out of the Montreal office.
The trustbuilding pilot achieves major milestones: In the fall, we gathered in Ottawa for our annual board and staff retreat. We reaffirmed our commitment to the trustbuilding pilot situated in Quebec and rallied our resources around this focal point of programming.
Stay tuned for more information!