Listening to the Wisdom of Quiet Voices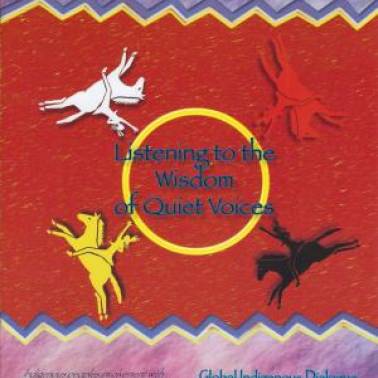 in 2006, Global Indigenous Dialogue, a program of Initiatives of Change Canada, produced a booklet that collected stories and involvement of Indigenous people with Initiatives of Change around the world. They did this in part, to celebrate 60 years of the Initiatives of Change international conference centre at Caux, Switzerland.
Within "this booklet are just a few of the many stories that could be told of the power of the partnership between Indigenous people and non-Indigenous people when they take the time to face what has been wrong, take the courage to put right what has been wrong, and then take the initiative to share their experiences with those who want to see a new way forward."
These stories are precious and are an example of what each one of us can follow.
Listening to the Wisdom of Quiet Voices is now being made available as a free PDF download.