Celebrating Clients and Building Trust Through Dialogue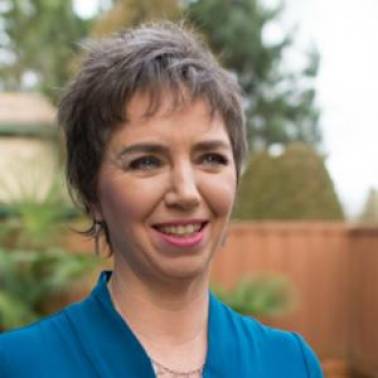 At times, it can be hard to imagine how building trust and coming together again is possible when there are so many deep divides in our communities and world. These tensions are tearing apart the threads of our own belonging—what makes us feel safe, connected and part of a shared home.
It's at times like these, I choose to focus my attention on what is working and consider where I can focus my efforts.
It's in the spirit of focusing on positives that I'd like to share with you some great news!
Initiatives of Change: Building Trust
One of my clients, Initiatives of Change, recently won the United Nations Intercultural Innovation Award for their work on building trust through dialogue in divided communities around the world. Initiatives of Change is an international organization whose mandate is to build trust across the world's divides.
For the last 2 years, I've been supporting their teams virtually in Nepal, Australia, France, Indonesia, South Africa, Kenya and Quebec with reflective learning practices. I've had the absolute joy of working with Micheal Quinn Patton to deliver principles-focused evaluation training to these teams throughout the pandemic.
We've accompanied the team on developing reflective learning practices to deepen their theory of change, refine and internalize their values and principles. As well, we supported the teams to create and implement their evaluation plans and instruments. They then embedded their evaluation instruments in their change efforts, including community dialogues, in order to deepen everyone's learning and gather data to help move the organization's efforts forward with the evidence they need.
It's been a tremendous honour to accompany the teams with their Trust Building initiatives and to get a window into their part of the world and the unique ways polarization and divisions are manifested. Whether it's gender-based violence, youth and extremism, Indigenous and non-Indigenous relationship building, intergenerational engagement, intercultural social cohesion or interfaith dialogue, the tools of building trust and reflective learning practices through tending to relationships are powerful.
Please join me in congratulating the teams and Initiatives of Change International!
Jessie Sutherland
To read the full story on Jessie Sutherland's website please click Intercultural Strategies
Jessie Sutherland is a graduate of the Caux Scholars Program in Caux Switzerland and has worked closely with Initiatives of Change at different levels. Thank you Jessie.