Commemorating Quebec City's mosque shooting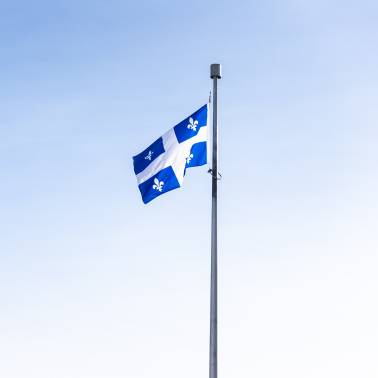 January 29th of this year, on a Tuesday evening, a memorial service at Laval University in Quebec City commemorated the attack against the city's mosque in 2017. Approximately 400 people attended the event, among them were Initiatives of Change members Lucie Pagé and Robert Lapointe.
The event, advertised as the second commemoration of an unprecedented local tragedy, immediately and unanimously became an emotional appeal for better communal life at the local, provincial and national levels.
We were then able to see for ourselves that, beyond their raw pain, most attendants had resiliently started coming to terms with their grief.
You will then understand that this humble article is more self-reflective than descriptive since accounts of the event are to be found in different media.
The following question and tentative answer are in the same vein.
QUESTION: "What kind of society are we promoting here at a theoretical and practical level, in the short, mid and long term? "
ANSWER: "A society inclusive of all religions, cultures, and sexual orientations, where tolerance and respect prevail over any form of violence."
Please allow me to conclude with another question: "How can this society be brought about and by whom? "
Bertrand Cloutier
Quebec City