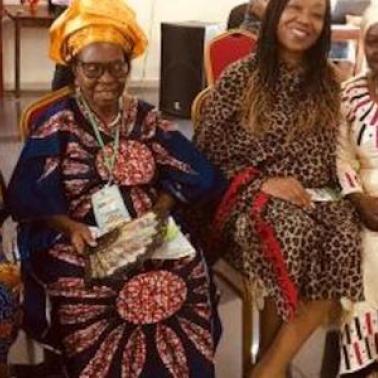 Thembi writes: An important task for me was to explore ways in which Initiatives of Change could assist with the promotion of good governance in Africa. So, before my trip, I spent hours reading, trying to catch up on the issues of the continent. Having lived in the diaspora for over 30 years, I feared that my views about Africa were outdated and obscured by mixed messages and misinformation. I was determined to bring myself up to speed. As the date of the event drew closer, I felt somewhat burdened with pessimism. I could not figure out how this modest conference would add value in solving the complex issues I had been reading about.
However, by day three of the Pan African Consultation, we had made significant progress and covered a lot of ground. I suddenly felt a fundamental shift within me, due to the amazing ideas, initiatives and reasoning shared by the African participants. After the consultation, my inspiration continued to grow through the outreach events which I was privileged to be part of. A key one was a visit to Ogun State, to see the new farm of IofC Nigeria. I had a chance to interact with community members and to listen to elders as they spoke about their aspirations.
I was moved by the progress and amount of effort and hard work. Another event was a gathering of Creators of Peace women leaders who shared stories about their work. We also discussed the importance of women's economic empowerment. In addition, I spent some time chatting with the young people and was inspired by their talent and hard work.
By the end of my visit I had no doubt that IofC Africa is fully equipped and poised to contribute positively towards Africa's development goals. I was also convinced that the priority of promoting good governance aligns well with the vision under the Africa Union Agenda 2063, entitled 'The Africa We Want'. The 2019 IofC Pan African Conference has set the wheels in motion by committing to put into place the structures and actions necessary to move the key initiatives forward. The event strengthened my conviction that Africa is not broken. It is in a renaissance, and I look forward to being part of the effort to support Africa in promoting good governance and women's economic empowerment!
Cecelia (Thembi) Silundika